County of Orange Superblock Building 16
Government
County of Orange Superblock Building 16
G|M Business Interiors Collaborates on County of Orange Building 16 Project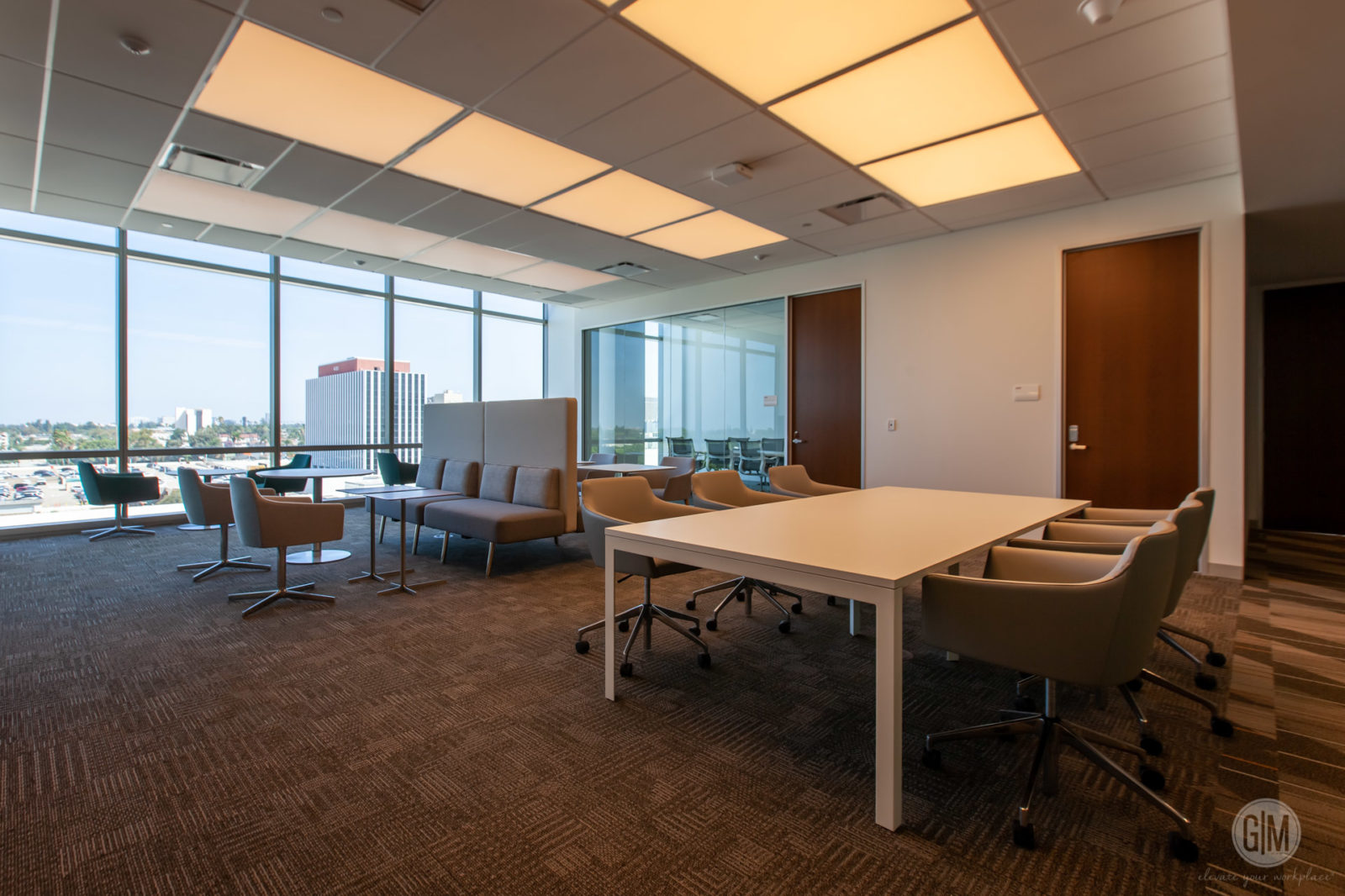 G|M Business Interiors partnered with LPA, Swinerton and Griffin Structures on the County of Orange's Building 16 project. This six-story, 250,000 square-foot office tower features an astonishing 845 workstations, 114 private offices and more than 65,000 pieces of furniture. The facility also features two levels of underground parking and a new County Conference Center, complete with approximately 6,600 square feet of conference and events space.
One of the primary objectives of this project was to improve the County of Orange's operational efficiency by unifying departments into a central, all-service location. The new facility houses 13 key departments in a single location, as well as a walk-up counter area, allowing the public to address their civic needs in one place. The project was also designed to inspire collaboration and teamwork. By pulling private offices toward the center of the building, employee workstations are located along exterior windows to both improve long-term flexibility and provide natural daylight and views for all occupants.
The Building 16 project was led by G|M's Vice President of Workplace Success, Robbie Barrow, and was a huge collaboration effort between LPA, Swinerton and Griffin Structures. Barrow made reference of the true team-work between all parties, and mentioned that one of his favorite moments was the ribbon-cutting ceremony.
"One of the cool things about this project was being present during the ribbon-cutting ceremony," said Barrow. "It's not something I typically get to do, and it was incredible seeing the actual end users see their spaces for the first time—it was sort of this 'ah-ha' moment for me personally. We spent almost two years working on this project so to see it all come together and the smiles on the employees' faces was priceless."
While working on this project, G|M had to work within a condensed timeframe and the team rose to the occasion. Many members of the installation team stayed locally to Orange County throughout much of the project, and with Herman Miller's quick-ship offerings, the team was able to account for a 3-month early completion date and have all 72 trucks rerouted and arrive exactly on time when they were needed.
"I want to compliment the GM install team assigned to our 6-phases. They were on-time, professional, polite, courteous, willing, and clean. It was a please working with Efren and his entire team. They are outstanding representatives for your company."
View the Project